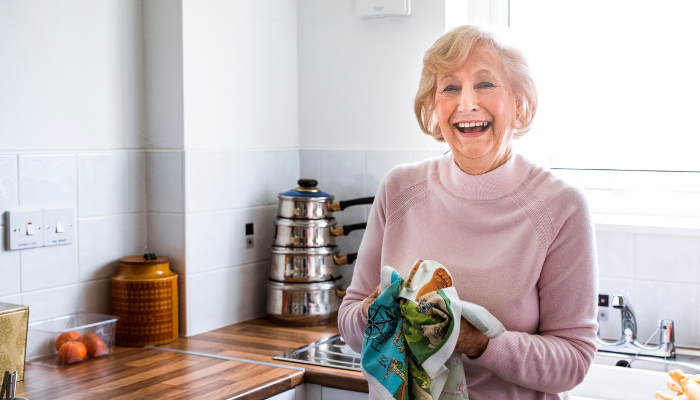 KeepAble web hub is for you
The KeepAble team is dedicated to sharing free, evidence-based resources and real-life examples about Wellness and Reablement, and the science of ageing well - so older people can have 'more better days'.
Funded by the Australian Government Department of Health, Commonwealth Home Support Program (CHSP), iLA developed KeepAble as a sector support and development initiative.
The aim of the Wellness and Reablement approach is to support older Australians to remain as independent as possible, and help to put the client's goals and aspirations in focus.
Count Me In hub

Our free-to-join 'Count Me In' hub is ideal for aged care sector professionals. Your registration is your access to everything Wellness and Reablement; here you'll find the latest professional development eLearning courses, downloadable support information for you, your organisation, and your clients. Access professionally developed, evidence-based presentations, and read eBooks, all at your convenience - at home, in the office, or on the go.
You can also ask our team questions, and request bespoke presentations on Wellness and Reablement to suit you and your team. And this year will see the introduction of a 'Count Me In' members portal to capture all your training activity, and save all your documents for ease in your reporting. Sign up here.