Making Choices Finding Solutions

The Making Choices Finding Solutions guide is one of our most popular resources. It was developed to assist people with finding and choosing simple assistive technology, equipment and basic home modification services available in Australia. It contains a range of useful tips and advice to help people better manage everyday tasks and address common frustrations in a booklet format.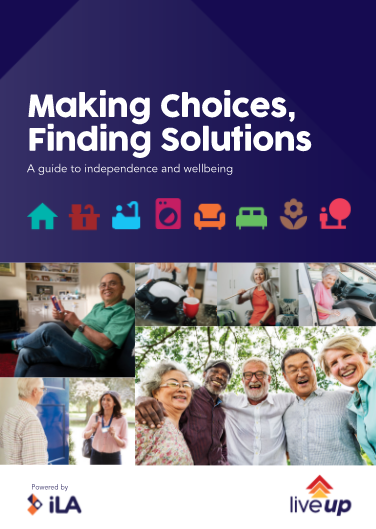 AT Essentials Guides 1 and 2

How confident do you feel about Assistive Technology? In this free AT Essentials guide series 'Assistive Technology Solutions' you will find comprehensive information on low through to high risk AT products available to assist and support older people in their day-to-day lives. Part two of the series is an excellent resource for CHSP providers and aged care workers. The guide contains information and practice-based knowledge from industry workers and allied health services gathered from the past four decades.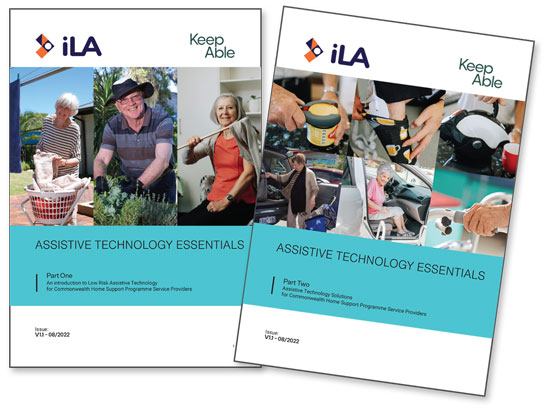 Equipment for Living grant brochure

The Equipment for Living grant is available to assist eligible people to obtain vital equipment not currently available through the Community Aids and Equipment Program (CAEP) or other support programs.
iLA has Equipment for Living grant funding from the Department of Communities (formerly Disability Services Commission) to continue the program until further notice. You can apply online by
downloading the EFL grant forms
here.


Annual Reports

iLA's Annual Reports detail our yearly progress against our organisation's strategic goals. Read the reports here or click on the picture below.
You might also be interested in...