Resources & Research
As part of the Sector Support & Development Program, our team conducts research and creates resources with the aim of strengthening the home support service system.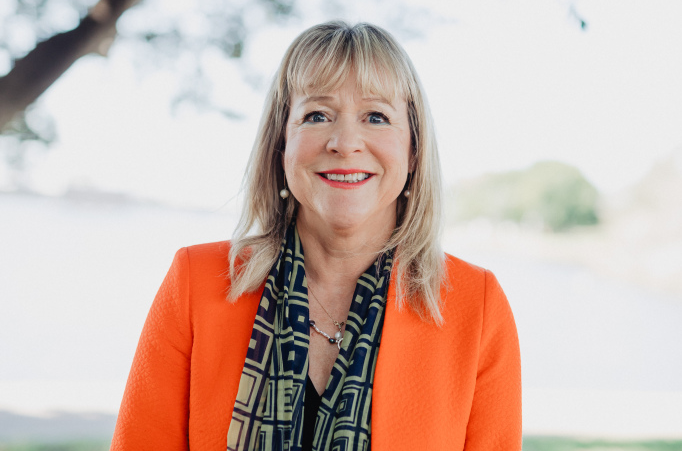 Hilary O'Connell - new release book
Hilary is the Principal Advisor for Healthy Ageing at iLA. She is one of the driving forces behind the development of KeepAble and LiveUp and is excited to be the Healthy Ageing Ambassador for LiveUp.
Hilary is passionate about the future of ageing in Australia and wants to support people to achieve not only a long lifespan, but also a long health span.
Her 40-year career as an occupational therapist has encompassed work as a clinician, manager and project leader across the disability and aged care sectors, working within several clinical and community settings where her community care knowledge has enabled Hilary to pioneer the implementation of a number of major reform projects. Her passion throughout is with reabling and wellness focused service models in community care.
If you're looking for some advice, Hilary suggests "starting small and starting today. Don't put off making a lifestyle change and build up slowly". "Use it or lose it" certainly rings true where Hilary is concerned.
Hilary has presented extensively on wellness and reablement and has co-authored peer reviewed papers on the 'Home Independence Program' with Professor Gill Lewin and on 'Falls Prevention in Community Care' with Dr Elissa Burton. She is also very proud to be a co-author on the newly released book 'Reablement in Long Term Care for Older People'.
Resources:
Making Choices, Finding Solutions Guide
Your guide to assistive equipment and home modification options for safety, independence, and wellbeing.

iLA created the Making Choices, Finding Solutions Guide in partnership with the WA Home and Community Care Program.
This guide has been developed to assist you in finding simple assistive equipment, technology, and basic home modification solutions available in local stores and online.

It contains a range of useful tips and advice to help you better manage everyday tasks and common frustrations.
Read the Making Choices, Finding Solutions Guide
Research:
WA HACC Home Modifications and Assistive Technology Project 2013 - 2018
In July 2013, the Independent Living Centre WA (now called Indigo) commenced a new project funded by the WA Home and Community Care (HACC) program in home modifications and assistive technology. The project aimed to further develop a sustainable service model that would enable HACC Program clients to access and receive home modifications and assistive technology (devices and equipment) that support independence and wellbeing through the WA Assessment Framework.

The project stemmed from the 'Commonwealth reform agenda Living Longer Living Better report' which identified home modifications as an area of development and reform that will support and facilitate independent living at home for older people.

With recognition that home modifications and assistive technology can support clients to maintain their independence and wellbeing, HACC committed to this project to explore what would support growth in this area.
Read the project reports below:
Scoping Review on Best Practice for Home Modifications in Service Delivery
To support the development of a sustainable service delivery model that guides the provision of home modifications and equipment for WA Home and Community Care (HACC) clients, a Scoping Review was conducted by the Independent Living Centre WA (now called Indigo) in partnership with the Curtin University School of Occupational Therapy and Social Work to explore the key factors that influence best practice in home modification service delivery.
Read the 'Full Report of Findings', and the 'At a Glance' document below:
Falls Prevention Research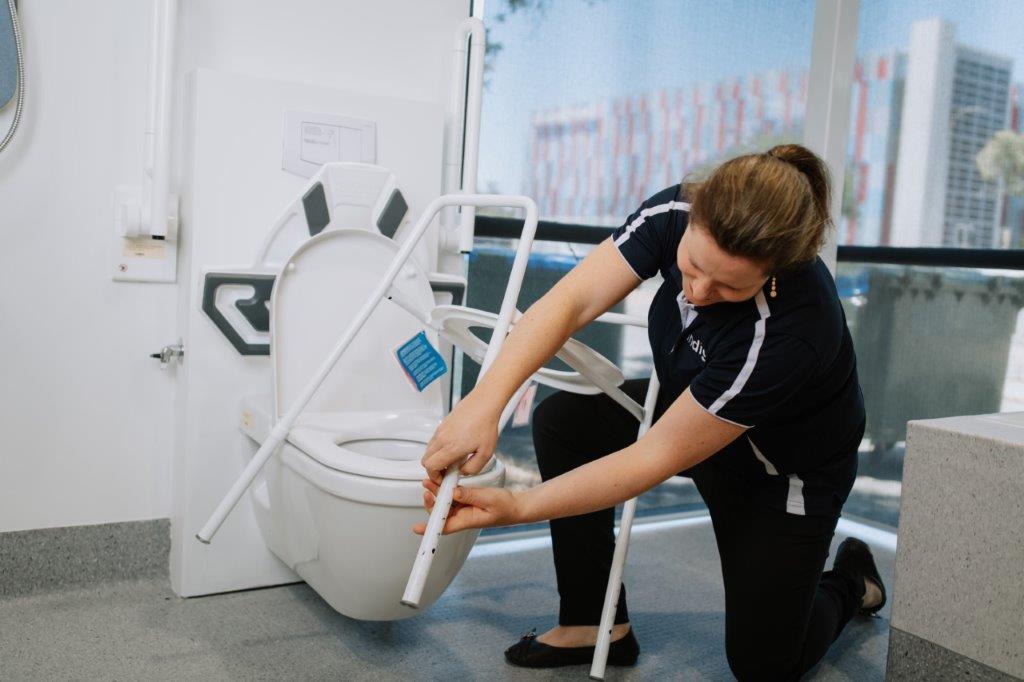 Our Partnerships
Reablement
Falls Prevention
Dr Elissa Burton, Curtin University School of Physiotherapy and Exercise Science
Assistive Technology and Home Modifications
Dr Natasha Layton Deakin University, Melbourne
Dr Courtenay Harris, Curtin University, School of Occupational Therapy and Social Work