How your body works
When it comes to health and wellbeing, there is no 'typical' older person, and good health is not just the absence of disease. A number of people over the age of 70 may experience several health conditions at the same time, but continue to be able to do things that are important to them. A combination of a person's physical and mental resilience is a better predictor of their health and wellbeing than the presence or absence of disease. Research shows that keeping your body moving is vital to maintaining good health.

Adding simple assistive technologies and basic home modifications into your daily routine can:

Make daily tasks easier to do, leaving you with more energy.
Reduce the strain and stress on joints in the hands, hips and knees.
Give you the confidence to get out and about and do the recreational and social activities that you enjoy.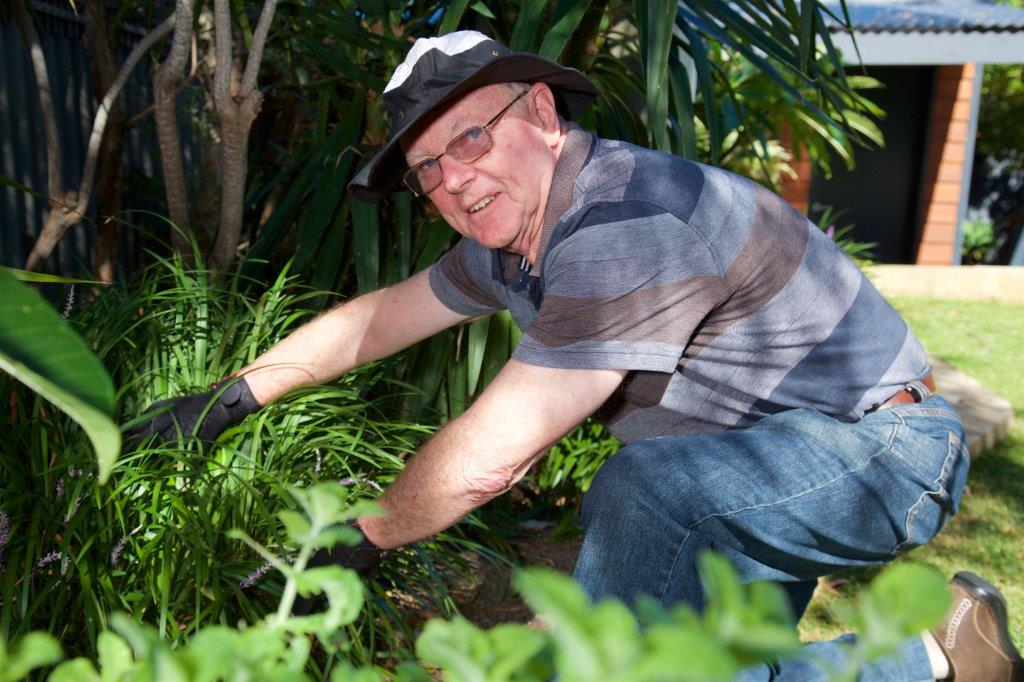 What is wellness?
Support for individuals provided through the Commonwealth Home Support Programme (CHSP) is underpinned by a wellness philosophy. This is about building on an individual's existing capacity and potential so they can optimise their physical, social and emotional abilities. It also enables them to live as independently and connected to the community as possible. Wellness has a focus on 'doing with you' rather than 'doing for you.'
Assistive technology and home modifications are a component of this approach. These adaptations can enhance accessibility and safety in the home by supporting people to do the things they want and need to do. This way, they can focus on positive outcomes that can slow the impact of ageing by increasing or improving health and wellbeing.
Finding Solutions
Finding resourceful ways to adapt your surroundings using simple assistive technology and basic home modification solutions requires an understanding of four areas: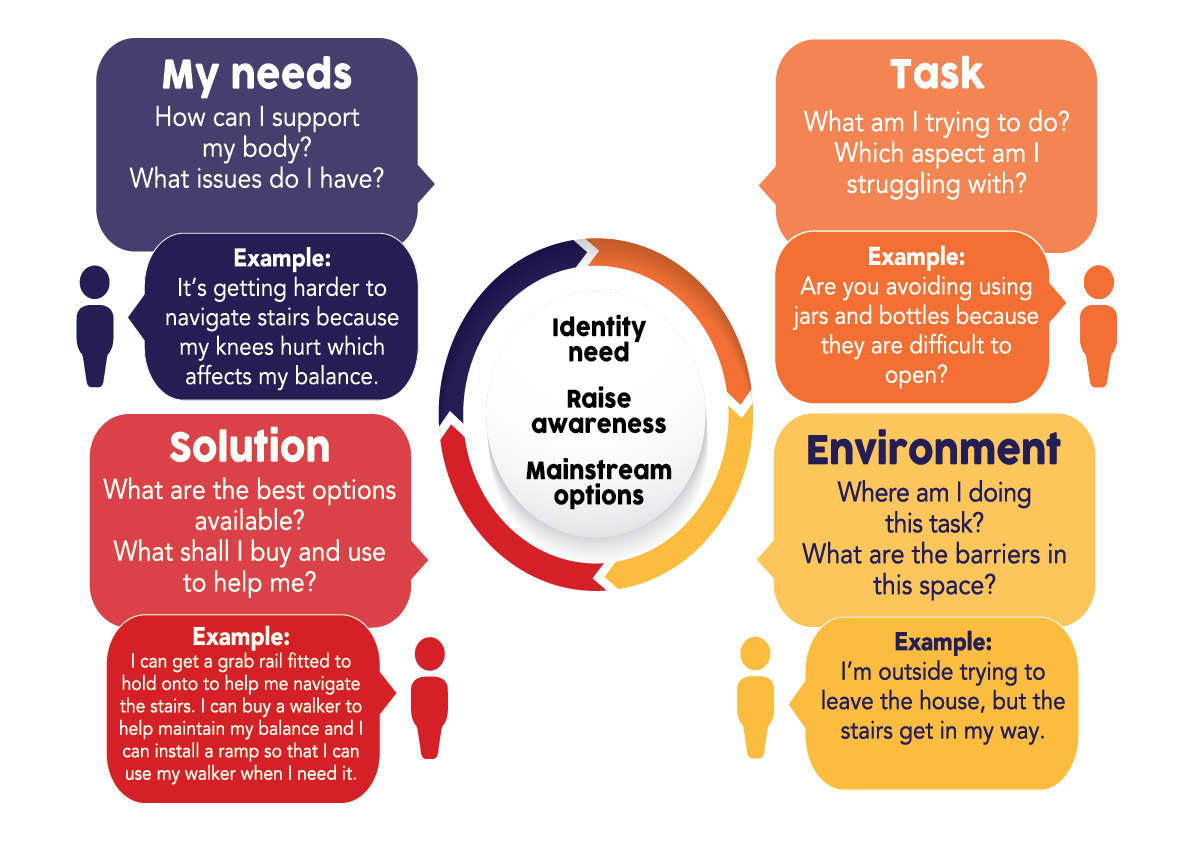 A theoretical model to guide consumer driven choices. Adapted from: A Competency Framework for Trusted Assessors. M. Winchcombe & Dr. C. Ballinger (2005).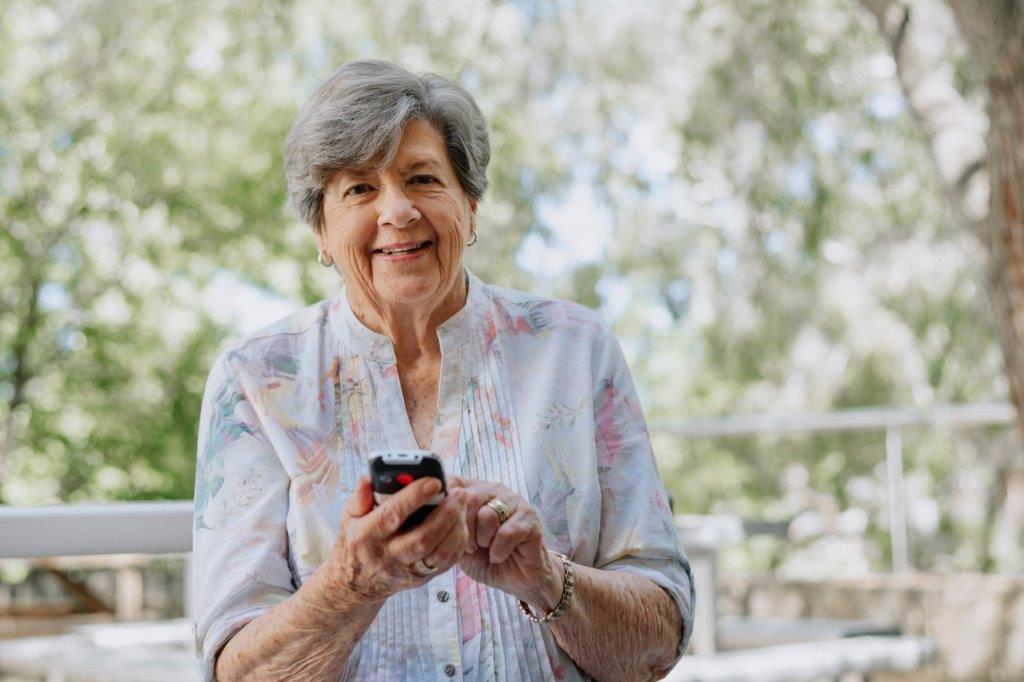 Our team has developed an online tool to make finding tips and advice to help you manage daily tasks easier.