News
The latest news from iLA.
KeepAble: Every Opportunity Matters
The KeepAbletool is now live, which brings a new, comprehensive wellness and reablement knowledge hub for homecare service providers, clients, and communities across Australia to reshape the way services in this sector are accessed for those who need it.
After gaining input and insights from the sector through surveys and user focus groups, KeepAble has launched the web hub full of helpful resources to download informative articles on wellness and reablement, and to provide insightful links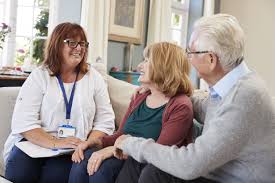 to influential information and support.
As KeepAble aims to continually expand the content of the web hub and its base of contributors and visitors, we are calling on people to register with the
'Count Me In' form
, test or give feedback on new content and resources, or just to contact us and give feedback on the site so far.
We would also ask for people to visit KeepAble on either LinkedIn or Facebook to contribute to discussions or comment on questions raised around wellness and reablement. Join the conversation and let's work together to create more good days than bad.