News
The latest news from iLA.
ILA Announced as National Grants Manager for Village Hubs Fund
Independent Living Assessment (ILA), announced today that it has been appointed as the National Grants Manager for administration of the Village Hubs Grants Fund, an initiative of the Australian Government's Seniors Connected Program.
Worth $4.7 million over four years, ILA will select and undertake administration of grants to community organisations that will establish at least ten (10) new Village Hub projects across Australia as well as a Community of Practice.
As an initiative of the Seniors Connected program, Village Hubs aim to alleviate loneliness and social isolation experienced by older Australians and support their mental health, targeting people aged 55 years and over (or Indigenous Australians aged 50 or over).
Village Hubs are intended to give older people the opportunity to connect to a network of residents in their community for social activities and mutual support that improves mental health through the benefits of increased social and community connections.
The model operationalises the World Health Organisation's definition of active ageing by allowing people to realise their potential for physical, social, and mental well being.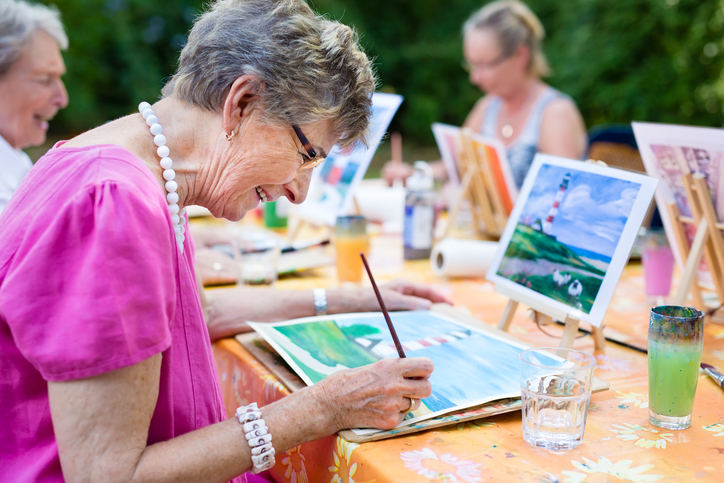 Hubs are community-led and will offer a diverse range of inclusive social and health related activities such as: walking groups, excursions and fitness classes, fundraising and meal related events, guest speaker programs, digital skills mentoring and arts and cultural activities.
ILA Chief Executive Officer, Steve Glew said he was pleased to be part of such an important initiative to support ageing well:
"Within the context of the global pandemic, the Village Hubs initiative is a timely measure to help address the risks associated with members of community who may be more at risk of social isolation.
"More than one third of older Australians live alone and social isolation and loneliness have impacts on mental and physical wellbeing. When established, the new Village Hubs will reduce these effects through improved social connectedness and inclusion in community.
"Our first step is to identify and prioritise communities across Australia where the benefits of a village hub project may be realised. A grants selection process will follow for the establishment of up to ten new village hub projects, and recommendations will be forwarded to Department of Social Services for approval," Mr Glew said.
Organisations in priority communities will be assessed for capacity and readiness to establish and maintain a Village Hub as well as potential for sustainability beyond the grant term which expires in June 2024.
To enquire about the Village Hubs grant process visit the Village Hub webpage or email villagehubs@ilaustralia.org.au
For more information about the Australian Government's Seniors Connected program visit the Department of Social Services website.