News
The latest news from iLA.
EFL Grant Funding: Faze Out
After many years providing Equipment for Living (EFL) grant funding (formerly under the Independent Living Centre WA) to eligible individuals (both aged and with disabilities) to access essential items such as beds, wheelchairs, so they had increased participation within their homes and communities, ILA's EFL Grant Funding will cease on 30 June 2021.
ILA stopped receiving applications earlier this year, allocating remaining grant funding to existing applicants. With the EFL Grant funding ending, it's good to be able to look back at feedback from grant recipients and see the positive changes it has made to their lives.
Elizabeth Edmondson shares her experience getting an EFL Grant:
Many years ago, I attended a workshop in Cockburn and was able to look over the Independent Living Centre's display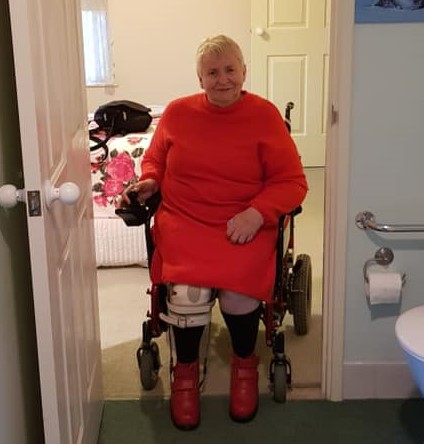 floor and loved the drop-down rail in the bedroom.
When I first moved into my house, I was still walking with the help of elbow crutches. About 10 years ago, I had shoulder surgery and left the hospital in an electric wheelchair. I was no longer able to access my walk-in wardrobe in my wheelchair, making it a struggle to keep my clothes accessible for me. I have had to rely on my carer, family, and friends to help me get down clothes.
Last year, I read in the Indigo newsletter I might be eligible for an Equipment For Living (EFL) grant. I applied, with the help of the Occupational Therapy department at Sir Charles Gairdner hospital. I was very grateful when I heard my application was successful.
Owen from Tailorwood Construction came and did a wonderful job. He widened the frame for the wheels in the wardrobe and installed an automatic clothes rail. He also widened the door between the bedroom and ensuite.
I would like to thank ILA for giving me a grant, it's so nice being able to see all my clothes and choose for myself what dress I will wear for the day, and to be able to go through the ensuite door - bliss.