News
The latest news from iLA.
Coronavirus (COVID-19) - Latest updates
Coronavirus Pandemic Update
In a live conference on Monday 19 October, Premier Mark McGowan up-dated Western Australians regarding changes to our COVID-19 roadmap. He advised that the WA Government would be operating under a modified and extended Phase 4 restrictions which commenced on 24 October. Selected venues that predominantly hold seated and ticketed events are exempt from the 2 square metre rule and will be permitted to reach up to 60 per cent of their usual maximum capacity.
Specific venues include:
Theatres
Concert halls
Auditoriums/amphitheatres
Cinemas
Comedy lounges
Performing arts centres.
These venues are deemed 'low risk' as they are seated and ticketed.
Western Australia has been fortunate to have more than six months with no community spread of the COVID-19. For changes to WA's border arrangements State-by-State, International arrivals and conditions for quarantine, visit wa.gov.au
What you can do to help keep our community safe
Please follow the advice from the Department of Health. This includes: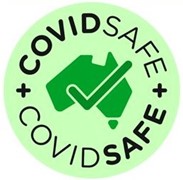 • Stay at home if you are unwell
• Practise social distancing
• Wash your hands often with soap and water, or hand
sanitiser
• Cover coughs and sneezes with a tissue or use your inner
elbow
For any changes to ILA's service delivery or business operations due to the global pandemic you can visit the News page of our website to keep up with the latest information.